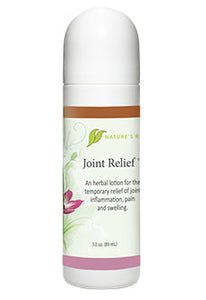 Chronic Joint Issues?
Not anymore! Now you can use a natural approach without hurting your wallet!
The all-natural ingredients are the reason Nature's Rite Joint Relief™ is so effective in the support of cartilage and joint health. Devil's Claw, Celery Seed, and Poke Root. Together, this trinity of ingredients has been used for centuries to support joint health. Frankincense also has been used for thousands of years to promote structural health.
Arnica Montana, White Willow Bark, and Feverfew are traditional analgesics, which are great musculoskeletal and joint support.
Comfrey and Arnica are traditional herbs known to support Cartilage and joint function.
Peppermint contains menthol, which has a cool and soothing effect.
Nature's Rite Joint Relief™ is a roll-on topical. It is highly effective at supporting your body in creating relief, especially in combination with a supplementation program of Vitamin C, Vitamin D, Copper, Boron, Glucosamine Sulphate, and Chondroitin.
Nature's Rite Joint Relief™ makes sense because it works on multiple fronts, incorporating natural ingredients that have been used for centuries. By taking a holistic approach, Nature's Rite Joint Relief™ offers sufferers a highly natural option.