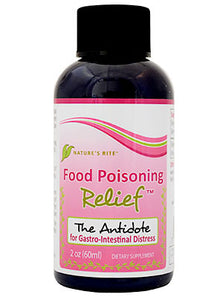 Food Poisoning Relief™ is packaged in a convenient pouch of four 2-ounce bottles. Each bottle provides two doses and is small enough to be thrown into a purse or other carry-on baggage.

Ingredients:
De-ionized water
Enhanced Aqueous Silver Colloid 45ppm
Polysorbate 20 and Peppermint Oil (less than 1%) to enhance effectiveness.